Cost is $5 for each 2 hour session. (All sessions start at the top of the hour) When we are opened more than 2 hours at a time like on Friday and Saturday nights the first 2 hours you skate is $5 with each additional hour costing $1.50. Basic skate rental is included. You can upgrade to leather reidells or speed skate for an additional fee.
Everyone entering the rink must pay a $3 admission fee (with the exception of parents watching their children or guests attending the party).
All children under 7 must be accompanied by an adult or responsible teenager.
No exiting and re-entering the rink unless you are a parent.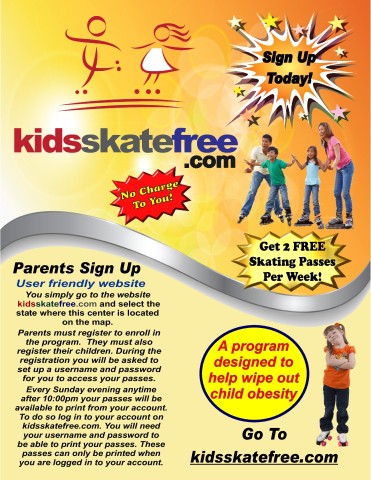 Rocket Skating Specials
Find Out How Kids Can Skate Free!
Check out our new promotion.